Jeg eeeelsker efterår. De brændte farver, snerten af kulde, det krybende mørke og de pludselige røde, lidt hidsige bær på grene og buske.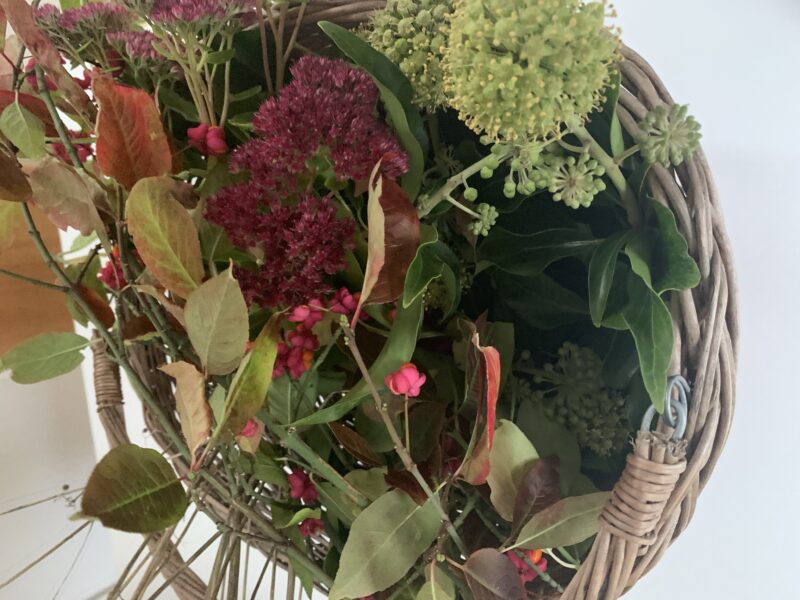 Jeg er heldig. Jeg bor tæt på skov og har en have fuld af smukke træer og buske. Men skønheden forsvinder for mig. Eller; jeg vil have mere. Jeg vil nyde den mest muligt, netop nu hvor den er særlig smuk. Derfor går jeg hvert efterår i gang med projekt: træk naturen inden for. Sidste år så det sådan her ud, i år blev det til masser af svampe i vaser.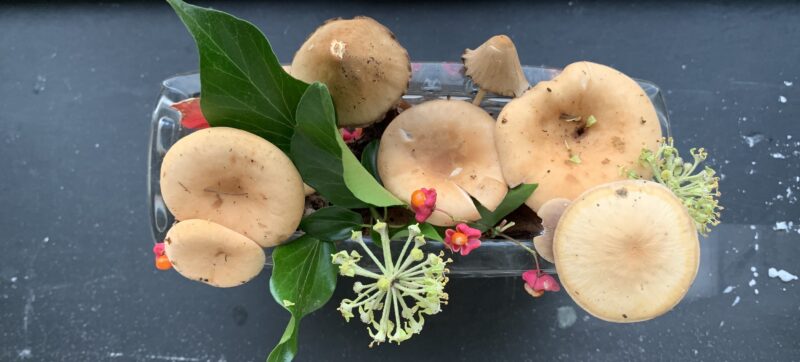 Helt lavpraktisk så går jeg på tur med en kurv, en skovl og en grensaks. Graver og klipper alt, hvad der falder mig i øjnene, for så at gå hjem og plante vaser mv. til. Det spreder så megen glæde.
Kaos på køkkenbordet

svamp i vase

Tørrede grene i vase